THE NEW SCIENCE PARADIGM
NEXT STEPS CONFERENCE 2023 - FEBRUARY 22-25 - LANIER ISLANDS, BUFORD, GA
DR JAMES LYONS-WEILER
FOUNDER, INSTITUTE FOR PURE AND APPLIED KNOWLEDGE
Dr. Lyons-Weiler is a research scientist and author of "Cures vs. Profits", "Environmental and Genetic Causes of Autism", and "Ebola: An Evolving Story".He founded one of the world's first Centers for Bioinformatics at UMASS and helped develop that institutions' undergraduate and graduate studies curriculum in Bioinformatics. And he produced online software that implemented numerous methods of microarray data analysis. He participated in the NCI's Early Detection Research Network (EDRN) and their caBIG (Cancer Biomedical Informatics Grid) initiatives. And he served as the founding Editor-in-Chief of his brainchild journal, the open access, rigorously peer-reviewed journal, Cancer Informatics.
https://popularrationalism.substack.com
DR BRIAN HOOKER
Brian S. Hooker, PhD, PE, is the Frances P. Owen Distinguished Professor of Biology at Simpson University in Redding California where he specializes in microbiology and biotechnology. He also teaches chemistry at Shasta College.
Brian Hooker has many accomplishments to his credit including: co-inventor for five patents, recipient of the Battelle Entrepreneurial Award in 2001, and a Federal Laboratory Consortium Recognition Award in 1999, for his work on "Reactive Transport in 3-Dimensions." The breadth of Hooker's over 60 science and engineering papers have been published in internationally recognized, peer reviewed journals.
Dr. Hooker has been active in the autism community since 2001 and has a 21 year old son with autism. He currently serves on the advisory board for Focus for Health as well as the board of directors for Children's Health Defense. In 2013 and 2014, Dr. Hooker worked with the CDC Whistleblower, Dr. William Thompson, to expose fraud and corruption within vaccine safety research in the CDC which led to the release of over 10,000 pages of documents.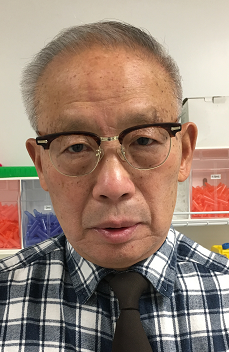 DR SIN HANG LEE
Born in Hong Kong, Sin Hang Lee, M.D., a practicing pathologist in New Haven, Connecticut, graduated from Wuhan Medical College, China, in 1956 and is qualified to practice medicine in the United States, Canada and the United Kingdom. He is certified as a medical specialist in pathology by the American Board of Pathology and by the Royal College of Physicians and Surgeons of Canada. He obtained the F.R.C.P.(C) degree in 1966.
Dr. Lee's postgraduate training and academic experiences took place at Sichuan Medical College, University of Hong Kong, New York Hospital-Cornell Medical Center, Memorial Hospital for Cancer and Allied Diseases, McGill University and Yale University, summarized in the Marquis Who's Who in the World, 7th Edition (1984-1985) and in Who's Who in Frontiers of Science and Technology, 2nd Edition (1985). Dr. Lee has been practicing pathology in New Haven, Connecticut, since 1971 with past and current affiliations listed in the 2003 edition of Marquis Who's Who in America.
Dr. Lee's research interests range from cell biology to cancer. He and Dr. Timothy Ts'o first reported that lung cancer is a leading malignant tumor among the Chinese living in Hong Kong in the British Journal of Cancer (Vol. 17, pp. 37-40, 1963). In contrast to the data reported by others, adenocarcinoma, not squamous cell carcinoma, was found to be the most prevalent type of lung cancer, especially in women. This observation has since been confirmed by other pathologists around the world.
Dr. Lee patented the first FDA-approved histochemical estrogen receptor assay for breast cancers based on his work published in Cancer (Vol. 44, pages 1-12, 1979). This assay identifies human breast cancers that may respond to hormonal manipulation or tamoxifen treatment. Dr. Lee has also patented the most specific FDA-approved method for the serologic diagnosis of Mycoplasma pneumoniae infection.
Dr. Lee's recent medical research concerns human papillomavirus (HPV) testing by PCR/DNA sequencing, and accurate molecular diagnosis of infections caused by Chlamydia trachomatis and Neisseria gonorrhoea, and of early Lyme disease caused by Borrelia burgdorferi.