HEALING YOURSELF NATURALLY
NEXT STEPS CONFERENCE - FEBRUARY 22-25 2023 - LANIER ISLANDS, BUFORD, GA
ROBERT SCOTT BELL
In broadcast media since 1999, Robert Scott Bell, D.A. Hom. (American Academy of Clinical Homeopathy 1994) served on the board of the American Association of Homeopathic Pharmacists (1999-2001), currently serving on the Board for Trinity School of Natural Health and United Precious Metals Association. Robert Scott Bell is a homeopathic practitioner, an author and an expert in silver and copper therapeutics.
As a keynote speaker, lecturer and educator, he shares his expertise and practical experience with a broad range of audiences from Health Care and Wellness Professional forums, to Natural Industry trade and consumer shows, addressing those who are seeking the depth of his knowledge, education and key insights from his years of holistic practice, supporting effective natural health and healing choices. Robert reversed numerous chronic diseases nearly 30 years ago via homeopathy, herbal medicine, organic whole foods, minerals, essential fats and the transformational power of belief in the Holy Spirit. Robert is the father of 2 vaccine-free children, Elijah (21) and Ariana (16), with his wife Nancy.
RSB co-authored Unlock the Power To Heal with Ty Bollinger. He hosts the popular Robert Scott Bell Radio Show six days a week, where he discusses everyday health issues from the perspective of alternative and holistic health care. He travels and lectures to bring the power to heal back where it belongs, with each and everyone of you!
BILL SCHINDLER
Director of Hyperbaric PHP
Bill helped open the first hyperbaric therapy center in Georgia back in 2001. Since then, he has helped thousands of people gain access to this life-changing treatment.
Bill is a frequent speaker on hyperbaric therapy at events across the country, and is responsible for introducing hyperbaric therapy to thousands of professional athletes, as well as hundreds of doctors in multiple fields of treatment. He also helped facilitate the first ever study on hyperbaric medicine for the treatment of autism.
Website: Hyperbaricphp.com
DR ERIC PLASKER
Internationally best-selling author of the 100 Year Lifestyle book series, in-demand speaker, and chiropractor, Dr. Eric Plasker is on a mission. He wants to help us all  live at 100% for 100 years…or more. He wants us to optimize our body's Innate capabilities, see our longevity potential as birthright time not borrowed time, and develop a proactive mindset when it comes to creating our own 100 Year Lifestyle. For more information about Dr. Plasker and the 100 Year Lifestyle, visit 100YearLifestyle.com.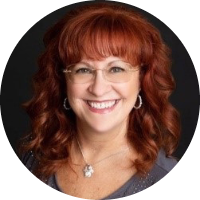 Julie Wentz
Freedom Healthcare
Founder/Trustee Freedom Healthcare
Freedom Healthcare was formed as a Private Ministerial Association, a 508(c)(1)(a) non-profit. Our founding principles, vision and mission are God-led and directed by His Word.  We have chosen our "Ministry" to be healthcare, with the goal of providing affordable healthcare to the public, based on freedom of choice, practitioners and options for healthcare, outside of the current "health systems". Healthcare that is nature based and focused on our perfect God-given immune system. We strive to promote health through a spirit-mind-body approach.
HAVA LEVI
Hava is a loving mother to 6 incredible children, grandchildren! Like many mothers today she was tired of always asking herself why is my child always sick?! It was around 25 years ago when Hava decided to take charge of her children's health and started learning about the power of herbal medicine, good nutrition, and healthy living. After studying at IIN and Dr. Christopher's school of Natural Healing she decided that this was her calling. The wonders of natural medicine have been long forgotten and it is her goal to make sure all of her patients and clients learn its powers. It is her mission to teach you how to get back to your healthy self. Our bodies are designed to heal themselves, they just need a little bit of help. This is where holistic healing comes in to play. From formulating her own herbal remedies, nutrition, reflexology, light therapy and more, Hava designs a regiment that is right for you to get you in your path to self healing!