HOME & SELF DEFENSE
NEXT STEPS CONFERENCE - FEBRUARY 22-25 2023 - LANIER ISLANDS, BUFORD, GA
John Lovell
John Lovell is CEO and founder of the Warrior Poet Society — a values-based community dedicated to physical protection, the pursuit of truth, and living for higher purpose. John's message of 'the warrior poet' has garnered over 100 million views through YouTube, social media, and through the Warrior Poet Society Network streaming service and app.
John is a war veteran and a former member of Special Operations, having served in the 2nd Ranger Battalion with numerous combat tours to both Iraq and Afghanistan. His overseas experience also includes having served as a Christian missionary to Central America.
John is a 'family-man', and fills his time with faith, family, fun, and study.
https://warriorpoetsupplyco.com/about-us/
Patrick L. Collis, M.HS, PI/PPS
President/CEO, Founder/Owner SPARTAN Investigations & Executive Security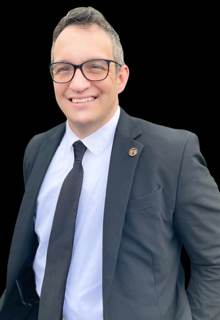 PRESTON HOCKER
Vice President, CO-Owner SPARTAN Investigations & Executive Security
Preston is a full time pastor at Freedom Fellowship where he's been serving since August of 2004.
He started training in various martial arts in 2007 after learning of the tragic murder of a childhood friend. Propelled by the new found reality that the world is a potentially dangerous and deadly place, Preston thrust himself into learning how to protect himself and those who could be labeled as vulnerable. Preston has competed in Muay Thai, Kickboxing, Brazilian Jiu Jitsu, and Mixed Martial Arts as a way to sharpen his skills as a protector.
In 2011, Preston was asked to coach the US Army's 11th Transportation Battalion's Army Combatives Program, which is a martial arts system specifically designed for US Army soldiers.
Preston is a loving husband of more than 18 years and the proud father of one little girl.
He is the Vice President of Spartan Investigations and Executive Protection and is licensed and certified as an armed Executive Protection Agent and Private Investigator.
He's been pivotal in building security strategies for churches and businesses alike. He's also provided close personal protection (bodyguard) to political candidates, pubic officials, as well as a number of celebrities.